— An island of convenience in the heart of Dubai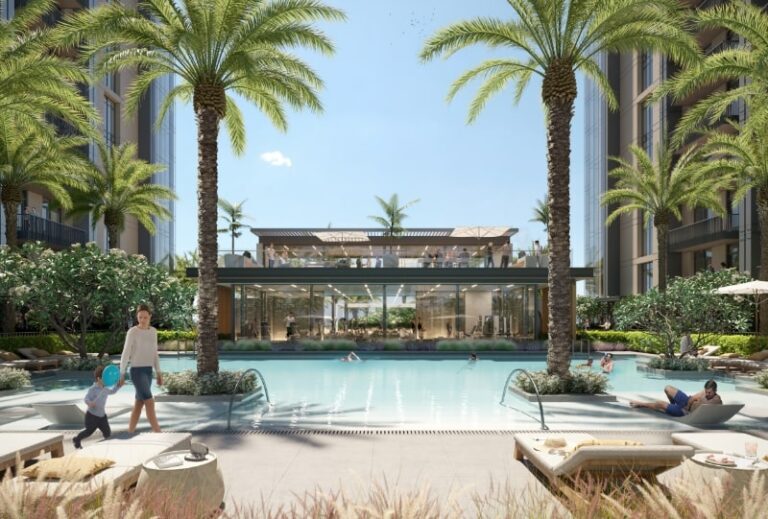 Family life surrounded by entertainment and parks
Kensington Waters is located in MBR City. which has a parkland and wildlife sanctuary near it, allowing you to enjoy walks in the shade of rare trees.

The community has a life of its own with no room for the gray stuff! Swimming pools, barbecue areas, sauna, parks, fitness center will make your daily life brighter.
To get detailed information about the project, click on this button
Catch a wave of relaxation near the element of water
The developer was inspired by the element of water, which symbolizes clean space and renewal.

It`s twice as pleasant to play sports near the pool or have breakfast while watching the water flows, so a huge swimming pool runs through the complex, which blends harmoniously with the overall style of the resort.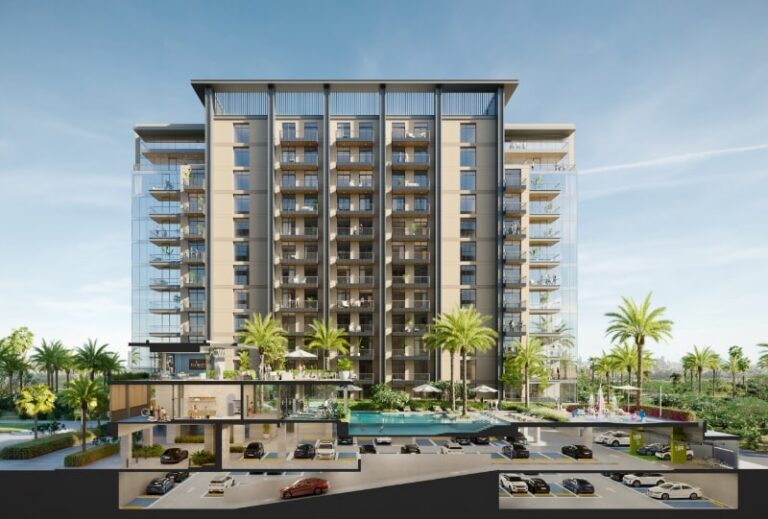 Prices and offers for apartments in Kensington Waters
Prices from (Minimum price)
Recognized as one of the largest in the Dubai real estate market, Ellington Properties has managed to leave behind a trail of exclusive residential complexes with developed infrastructure, designer interiors in apartments and architectural solutions that distinguish their residential properties from others. The developer selects the very best areas of Dubai so that both families and people looking for comfort and premium amenities can experience all the benefits of living in Dubai. Ellington Properties is already building about $2 billion worth of new complexes. The activity of the company has also been noted at well-known competitions, where it received awards, including the title of "Best Best Boutique Property Development Company". Popular developer projects: Ellington KW, Ellington's DT1, Ellington Belgravia 3, Ellington Beach House, Kensington Waters.
Choose an apartment and find out the exact
price
Choose the option of buying an apartment that interests you using the form.
Click send and we will contact you. Our manager will provide detailed information upon your request!